More Information – Contact us to price a professional move for this table
$ 1,500.00
USED POOL TABLE BUYERS GUIDE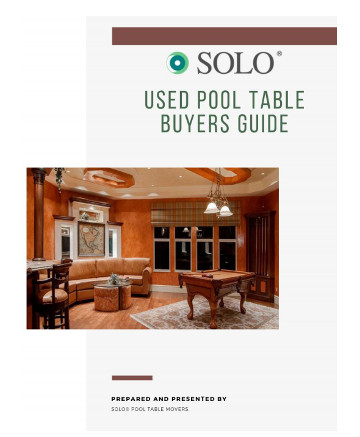 Get your guide Now!
Custom made by my father, 9' regulation size Snooker Table consists of a bed constructed of three (3) pieces of 5/8" (+/-) thick slate covered with beautiful blue cloth.
Inside rail dimensions are 50" x 100", outside rail dimensions are 62" x 112", with a height of 53" from floor to top of rails.
Included with this Snooker Table are the following accessories:
(1) jointed cues
(6) standard cues
(1) set of balls for playing Snooker
(1) set of balls for playing 8 Ball
Pool Cue and Pool Ball Rack
Granny Cue
Rack for Snooker and 8 Ball
Rack for 9 Ball
Arnie's Pool Room Plaque
Overhead Light Fixture
Snooker Table Cover
Area rug underneath table
Billiards Manual
Leather Dice Cup
Leather Pea Pool Cup
Table brush
Buyer must pick up.